World of Kings is a 3D MMORPG masterpiec
World of Kings is a western fantasy MMORPG. The game has 4 races and 27 classes to select. You can also reach wherever you want in this open world. In addition, you don't have to spend too much time to be on top! You can reach the max level within 7 days.
World of Kings has fantastic graphics. In the massive open world, there are 4 races with distinguished characteristics, 9 classes and 27 advanced classes are available. Raid epic dungeons with global players! There are dozens of 5-25 player dungeons, and various PvP features including pushing carts, capturing flags, taking points and arena. Players could even experience guild sieges of hundreds of people.
In contrast to PC gaming, there are many, many free-to-play games on the mobile market, some of which are actually quite decent in terms of content and quality. However, most of them don't quite scratch the "MMO itch" like some of the original PC games do. Luckily, if you're agreeing with us, so far, then you'll be happy to know that the newest mobile MMORPG, World of Kings, offers some of the most complex mechanics and deep combat combat systems available for mobile devices.
The story of the King of Kings takes place in a mystical land, Tanglamia. The chaos world is confronting with a war and various challenges. Warriors! Joining us to fight together!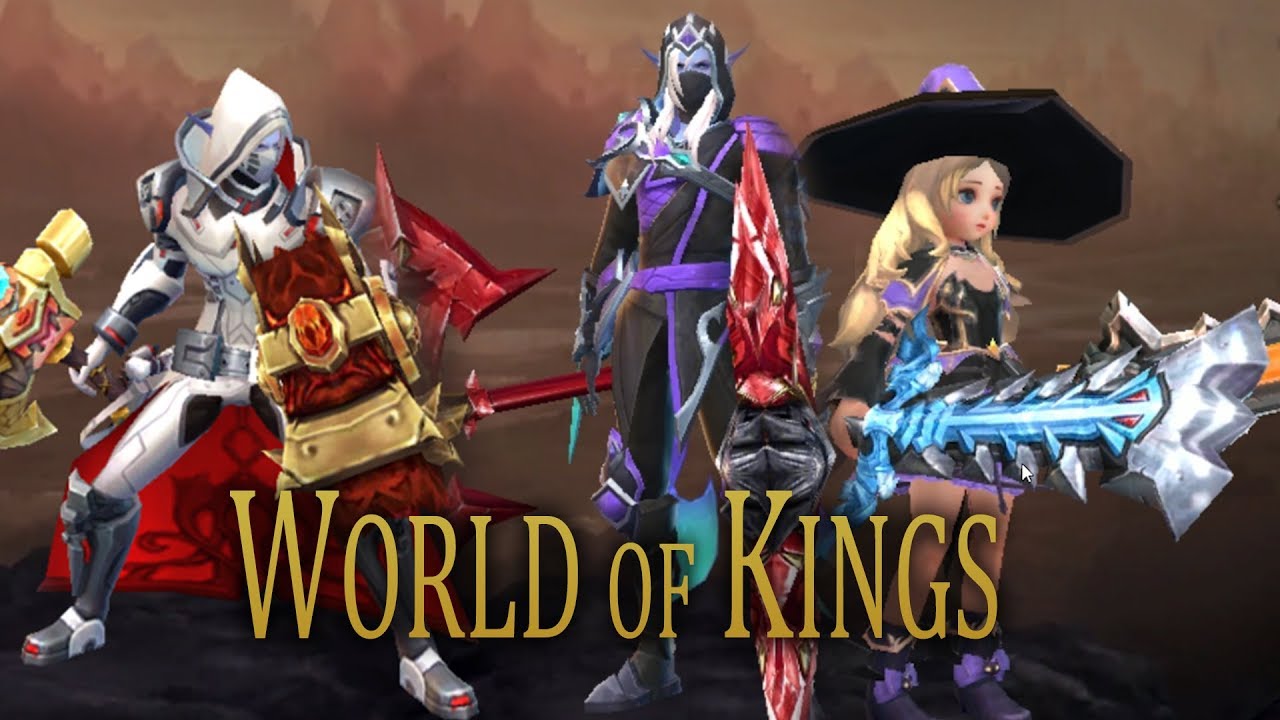 Game Features:
Raid:
Dozens of epic dungeons of different difficulties;
Team of 5-25 players, fighting against strong enemies together;
Tank, healer, all kinds of DPS, every class has its different role in the team;
Gears come from dungeons loot. The harder the dungeon is, the better the loot will be.
PvP:
Real-time PvP system, experience fair battles;
Capturing flags, pushing carts, taking resources, there are various PvP features in the game;
Multiplayer-battlefield, guild siege of one hundred players, fight for honor;
PvP map with no rules, it is the survival of the fittest.
Build your own hero:
9 classes, 27 advanced classes, all with distinguished characteristics;
Hundreds of mounts and pets will enlarge your collection;
4 races, each with unique stories;
Countless costumes for you to show your character!
Massive open world:
Huge seamless map of 26 square kilometers, every corner of this huge world is accessible;
Stories of millions of words, every character has his or her own story;
Iceland, dessert, jungles, there is a complicated eco-system in this world;
Find beautiful scenery, discover hidden clues, and notice every corner of the world.
Social connection
Meeting global players to fight together;
Communicate anytime in the game, overcome difficulties together;
Join a guild and build stable stronghold hand in hand.
And you? What do you like most about World of Kings so far?
World of Kings Gold
is the currency of this gameplay, which can be used in whole game content. If you want to Buy WOK Gold, please come to
wokgold.com
for help.