The war rages on. As the shadow of the Black Dragon looms large over the planet of Ideon, you must light the flame of hope to deliver the world from endless darkness. Take up arms against this powerful evil, hero, and become the realm's long-waited savior!
To celebrate the launch of World of Kings' open beta, Loong Entertainment is also releasing the game's first gameplay trailer as well as an exclusive interview with Music Director Russell Brower, who is best known for his work on the World of Warcraft and StarCraft series. Other video game industry talents include world-renowned voice actors Dave Fennoy (StarCraft II, Metal Gear), Jason Vande Brake (Hearthstone: Heroes of Warcraft, World Of Warcraft: Battle for Azeroth), Joe Zieja (Metro Exodus, Call of Duty), and many more.
Three Steps for Downloading and Playing World of Kings on PC
STEP1: Download LDPlayer and run the installer → Complete the setup
STEP2: Install LD Store (or use Google Play) → Click here to download LD Store APK
STEP3: Install World of Kings from the store and enjoy playing World of Kings on your PC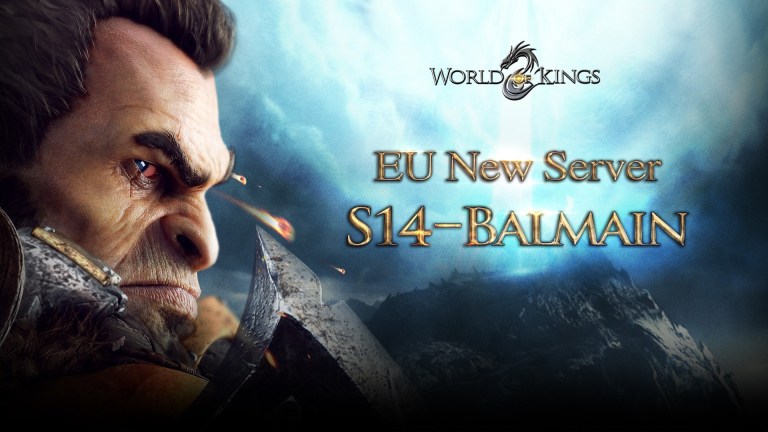 There are a variety of PvP options in World of Kings, including MMO standards such as 20v20 Massive Battlefields, Guild Wars & Duels. But the game also introduces a no-holds-barred PvP area called Hero Island, as well as Guild Siege, which supports hundreds of combatants, and Arena, where player stats are balanced to offer a fair fight. Loong Entertainment is devoted to providing fair, fun, and competitive PvP experiences for players. It knows the key to doing this is for all players to compare their skills, tactics, and general understanding of different classes in order to win.
To demonstrate its powerful dungeon system, World of Kings invited Limit, one of the top World of Warcraft guilds in the world, to challenge the strongest boss from the most difficult dungeon without any chances of resurrection. Facing a completely new game and almost zero-tolerance of mistakes, Limit still managed to use their knowledge of the game to deliver an exhilarating live stream. After their stream, Limit gave World of Kings high praise, especially for its well-designed and challenging dungeons.
World of Kings Gold
is the currency of this gameplay, which can be used in whole game content.
Wokgold.com
is a best place to buy cheap and reliable World of Kings Gold for all platforms.